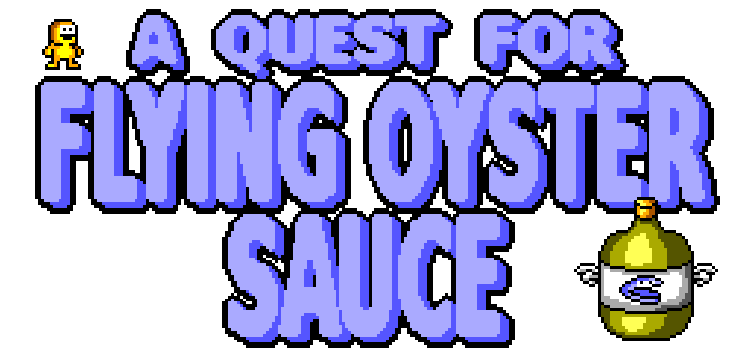 A Quest for Flying Oyster Sauce
A downloadable game for Windows and Linux
Introduction
A Quest for Flying Oyster Sauce is a turn-based puzzle game with
A unique (well, not really) jumping mechanics
Enemies that do not kill you, but that can - and must - be used as platforms
25 different & challenging stages
A lot of different puzzle elements
_____________________
Story:
You must solve 25 puzzles to get a bottle of flying oyster sauce for whatever reason.
_____________________

Controls:
Arrow keys: walk/climb
Space: Press to ready a jump. You can change direction. Release to jump
R: Restart level
Enter: Pause/select
F4 / Alt+Enter: Toggle full screen (also possible in the options menu)
Left Ctrl + Q: Instant quit
_____________________
The game features an auto-save mechanic: the game is saved automatically every time you quit the application. However, if the application crashes, the progress will be lost
_____________________
Project on GitHub:
(Note that the code in GitHub is the development code and may slightly differ from the source code posted here. When building the game, it's recommended to use the source code posted on itch.io)
_____________________

CREDITS:
Game: Jani Nykänen
Music: H0dari
Install instructions
Windows:
Just unzip the zip file and run AQFFOS.exe
Linux 64-bit:
Run run.sh. You may need to install libvorbis and other audio libraries if you are using a system where they are not installed by default.
Linux 32-bit:

Build from source. See below
Source code:

Build instructions found in README.md
Download
Comments
Log in with itch.io to leave a comment.
Please make a Mac build. I'd like to play this :)

What a great puzzle game! Reminds me a bit of Catrap on GameBoy. I collected every gold star and enjoyed every second of it. Thank you!