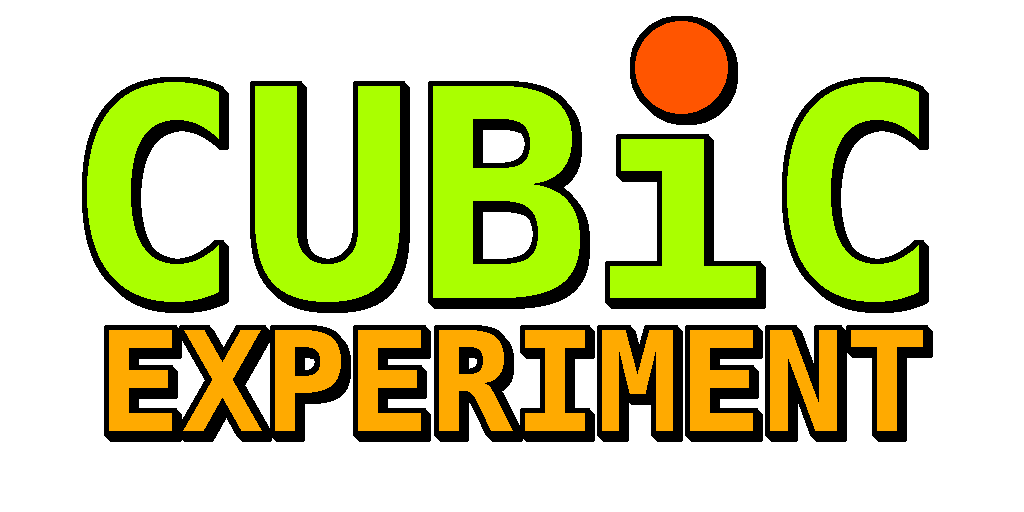 Cubic Experiment
Note: when your start the game for the first time, the screen stays black for a while before the loading bar appears

---
Cubic Experiment is a puzzle game where you control, obviously, a cube. Your goal is to collect all the stars in each level. But beware: you can go down, but you cannot go up!
---
Controls:
Use arrow keys to control the cube (you can change the directions by going to settings and setting the control mode to B). Use enter to pause the game and R to restart the current stage.
Supports some (Xbox-like) gamepads, but gamepad controls are not mentioned in the game. Use left stick or dpad to control the cube and (Y) button to restart.
---
The game saves progress automatically, although on Firefox with certain privacy settings (local storage disabled in iframe) the progress might not get saved.
---
Known bugs:
Playing without audio can cause bugs. If you really don't want to hear any sound, consider muting the tab instead. There should not be any bugs any longer, but it is still possible that the game crashes when the audio is disabled.
---
Source code on Github: https://github.com/jani-nykanen/cubic-experiment