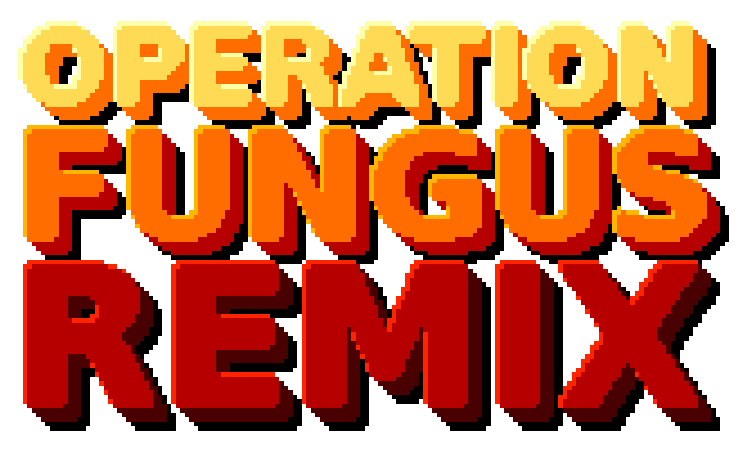 Operation Fungus Remix
Operation Fungus Remix is a remix of a game I made over four years ago. Due to lack of time, this remix only contains the first mission, and very likely I will never have time to add more stages.
The field theme is a remixed version of the original, other music are from the original game. They might later get replaced with proper remixes.
1) Controls:
Arrow keys or left analogue stick or dpad: move around
Z or (A): Shoot
X or (B): Evade
C or (X): Melee attack with a sword
Enter or (Start): Pause game
( × ) stands for a gamepad button. Most gamepads supporting Xinput should work.
2) Supported browsers
Firefox and Chromium-based browsers, like Opera and Chrome, are supported. The game might work on Edge, but definitely does/should not work on Safari.
3) Source code
The source code can be found here: https://github.com/jani-nykanen/operation-fungus-remix